History And Features Of Murphy Beds
Also known as disappearing beds, Murphy beds are beds fixed in to the wall when not in use. If you don't know have a clear idea about Murphy beds, this article will give you a clearer picture on how these beds came into existence.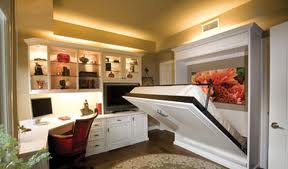 History at A Glance
Murphy beds have been in the market since the 1800's. Here are some vital events that are relevant into the existence of Murphy beds.
The Murphy bed was first coined by the American inventor, William Lawrence Murphy, who first invented and designed the wall beds.
His idea in creating these beds arose when he was experimenting with his bed against a wall.
Later on, he got a patent and was able to launch the Murphy Wall Bed Company.
A court in the U.S. ruled that the word Murphy bed has been used so much that it was no longer eligible for trademark protection by any company in 1989.
Murphy beds became more popular due to people wanting to save more room spaces. Since the last century the rise in the production of Murphy beds have stunned market experts. With the passing time, manufacturers made the designs more flexible with the use of different kinds of materials, which add to the quality of Murphy beds especially when it comes to their durability and flexibility.
Features of Murphy Beds
The Murphy bed generally refers to a bed that is hinged on one side to the wall so that when it is not in use, the bed can be folded and put into the wall to provide more space for the room. Murphy beds provide a significant increase in space in the bedroom to cater other furniture just like rollaway beds. Hence, they are more preferred by people worldwide. These Murphy wall beds are popularly installed at places such as:
Places where there are large space constraints
Hostels for students
Waiting rooms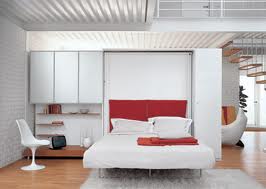 Modern Murphy beds are more concentrated toward sophistication, functionality and the overall design and style. Thus, they are considered to be one of the best kinds of beds available. They are more sophisticated since they have various kinds of other features like lighting, cabinets, desks or table stand attached to the bed, making it more useful and lucrative for the customers. These features make these beds innovative.
Due to their popularity, a lot of Murphy beds for sale are found on online stores and retail furniture stores. So if it's more space that you wanted, better yet install a Murphy bed in your room.